M-am aflat in cautarea fustei perfecte, din denim, un timp destul de indelungat. Desi dulapul meu nu duce lipsa acestui articol, doream ceva diferit, si sa fiu sincera, cu o palma – doua mai lunga decat celelalte. Asa ca dupa ce am studiat toata piata online si am cantarit toate preturile, m-am oprit asupra acestei minunatii de la
Pull and Bear,
pe care o voi exploata o perioada buna de acum incolo. (asa fac mereu cu lucrurile noi).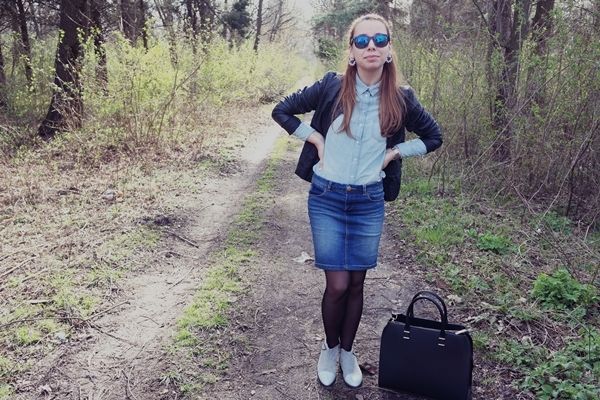 THE LOOK:
Fusta Pull and Bear / Ochelari, Geanta, Camasa denim H&M / Botine LoreBlu.ro
Mai multe modele:


1. Asos.com 38,35€ / 2. Asos.com 41.09€ / 3. Asos.com 41.09€ / 4. Kurtmann.ro 69.90lei /
5. Stradivarius 99,90lei / 6. Bershka 99,90lei / 7. Kurtmann.ro 64,90lei /
8. Asos.com 41,08€ / 9. Zara 169,90lei / 10. Kurtmann.ro 39,90lei
Spor la shopping!